SAMORA JONES, The Clubhouse @ EXPO Center
previous
next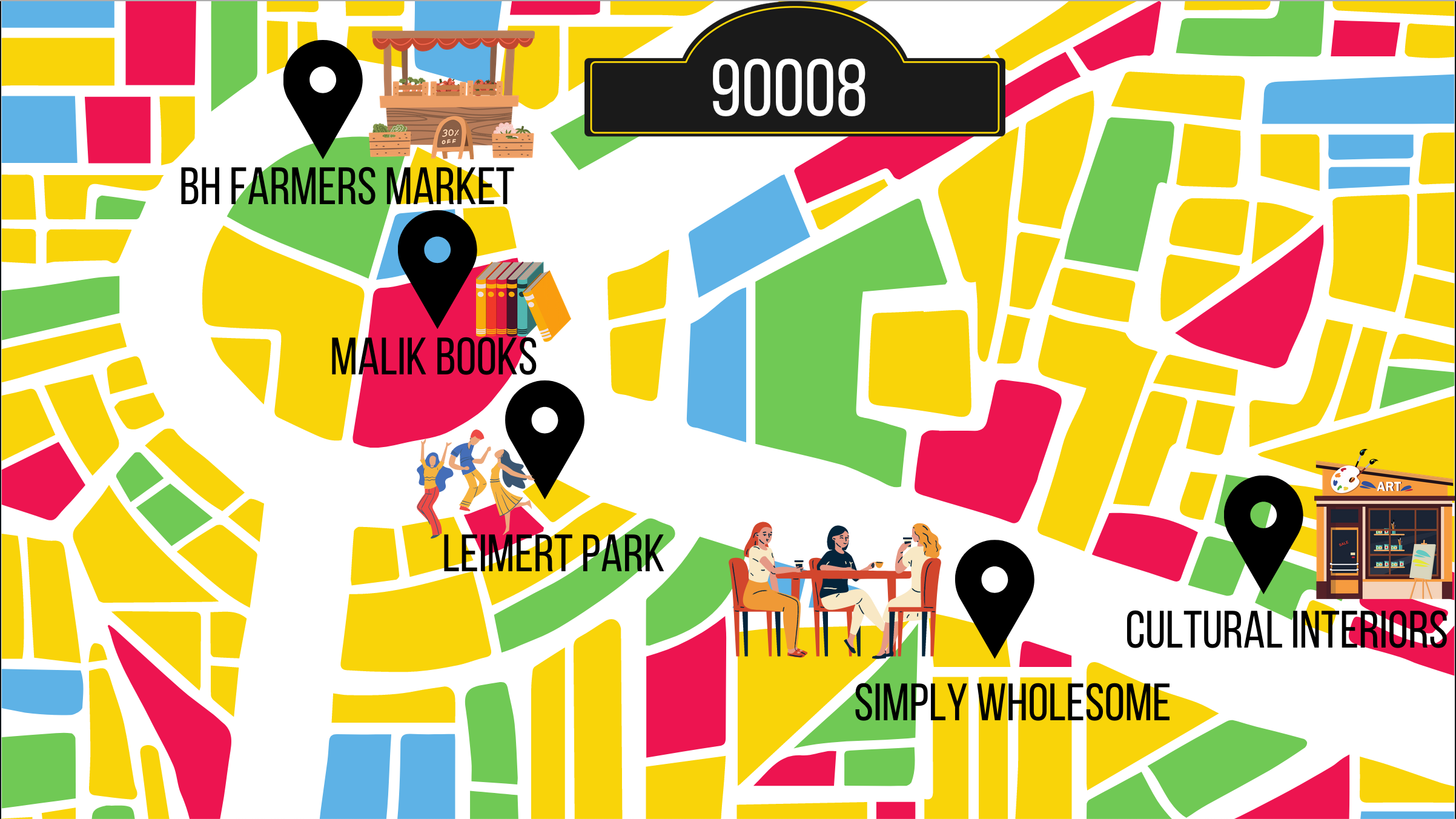 Baldwin Hills Farmer's Market: Place where the community is able to gather and get fresh fruits and vegetables, support small Businesses, and listen to music.
Malik Books: A black owned bookstore that has plenty of books That tell black stories by black authors. I love to read and was very excited to find out ABOUT THIS PLACE.
Simply Wholesome: A Black Owned Health Food Restaurant and Grocery Store. When I was in High School and on the Black Student Union board, the rest of the members and I would sometimes have board meetings at Simply wholesome.
Cultural Interiors: is a gift shop that sells a plethora of items, from african sculptures, artwork, and misc. things.
Leimert Park: Is an epicenter of black culture in Los Angeles. I have many memories of attending neighborhood events and supporting the local business es in the area.